The most common type of bladder cancer is transitional cell carcinoma that begins in the cells that line the inside of your bladder.  Most bladder cancers are diagnosed at an early stage and is highly treatable.  Symptoms include blood in the urine, frequent and/or painful urination, and back pain.  Smoking is one of the primary risk factors for bladder cancer as your body processes the chemicals in the smoke and excretes them in your urine.  Bladder cancer also increases with age and exposure to certain chemicals.  Men are more likely to develop bladder cancer than women.  Learn more about bladder cancer by visiting the national Cancer Institute website.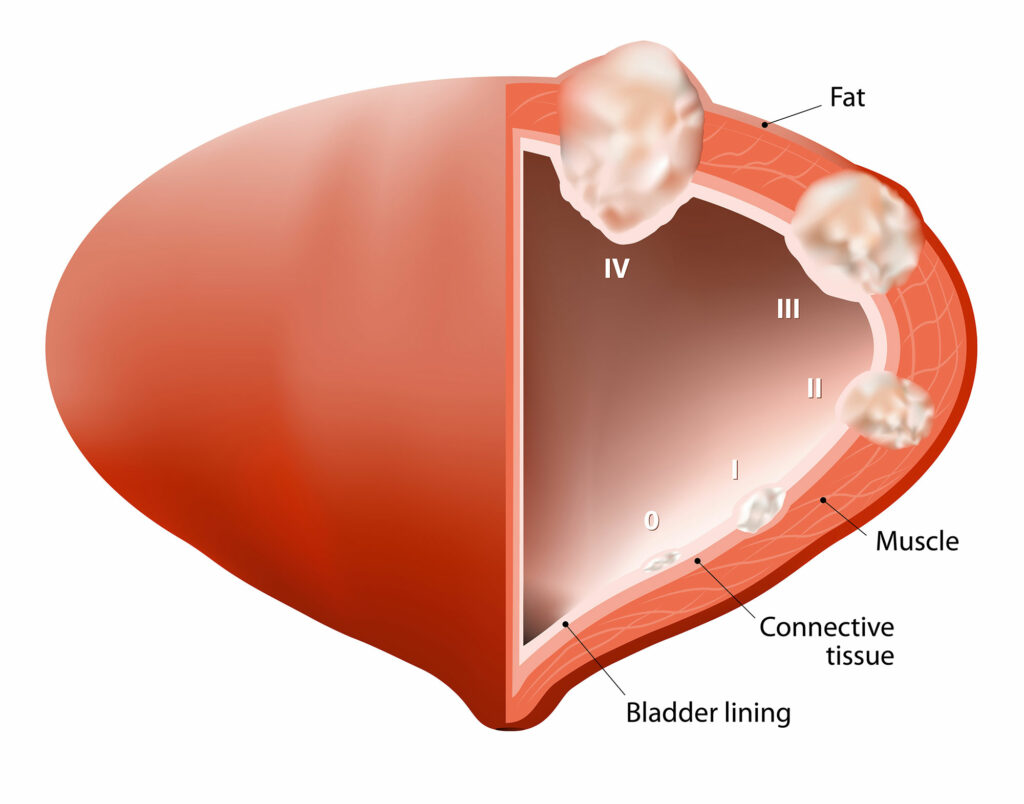 Symptoms
Causes
Treatment
Symptoms
Often, people with bladder cancer do not have any symptoms. Many times, once the symptoms do appear, the cancer has already started to spread. The symptoms listed below may be from another condition not related to cancer.  
Blood or blood clots in the urine
Painful urination or burning sensation when urinating
Feeling the need to urinate more often than usual especially at night
Not being able to urinate even though you need to urinate
Lower back pain isolated on one side of the body
If you have any of these symptoms or a combination of symptoms, consider coming in to see Dr. Chhikara.
Causes
Treatment
Austin Urological Associates can help men and women with bladder cancer.  Our urologist have the experience and training to specialize in this area.  Treatment of bladder cancer is a specialization and Dr. Chhikara has the expertise needed to provide treatment that is custom tailored to your situation.  We will work with you to review all your treatment options and expectations and find one that meets your needs.   Contact us for an appointment at (512) 476-6060
Need more info? Contact us
If you need more information about a condition or one of our procedures, please call us during normal business hours or use this form 24/7. 
"*" indicates required fields
 If this is an emergency, please do not use this form.  Call 911 in case of emergencies or contact us at (512) 476-6060 for urgent matters.