A vasectomy is a surgical form of male birth control.  The procedure is usually outpatient under local anesthesia.  There is a very low risk of problems and is very effective method to prevent pregnancies.  Although there a reversal is possible, vasectomies should be considered a permanent procedure.
How is a vasectomy performed?
A vasectomy is a simple procedure.  Over 500,000 men decide to get vasectomies each year in the United States.  The procedure is done in office under local anesthesia.  It stops the sperm from leaving your body by closing off the ends of the vans deferens which are the tubes that carry sperm.  A vasectomy is a safe and effective form of birth control.  It goes without saying that a vasectomy does not protect against sexually transmitted diseases.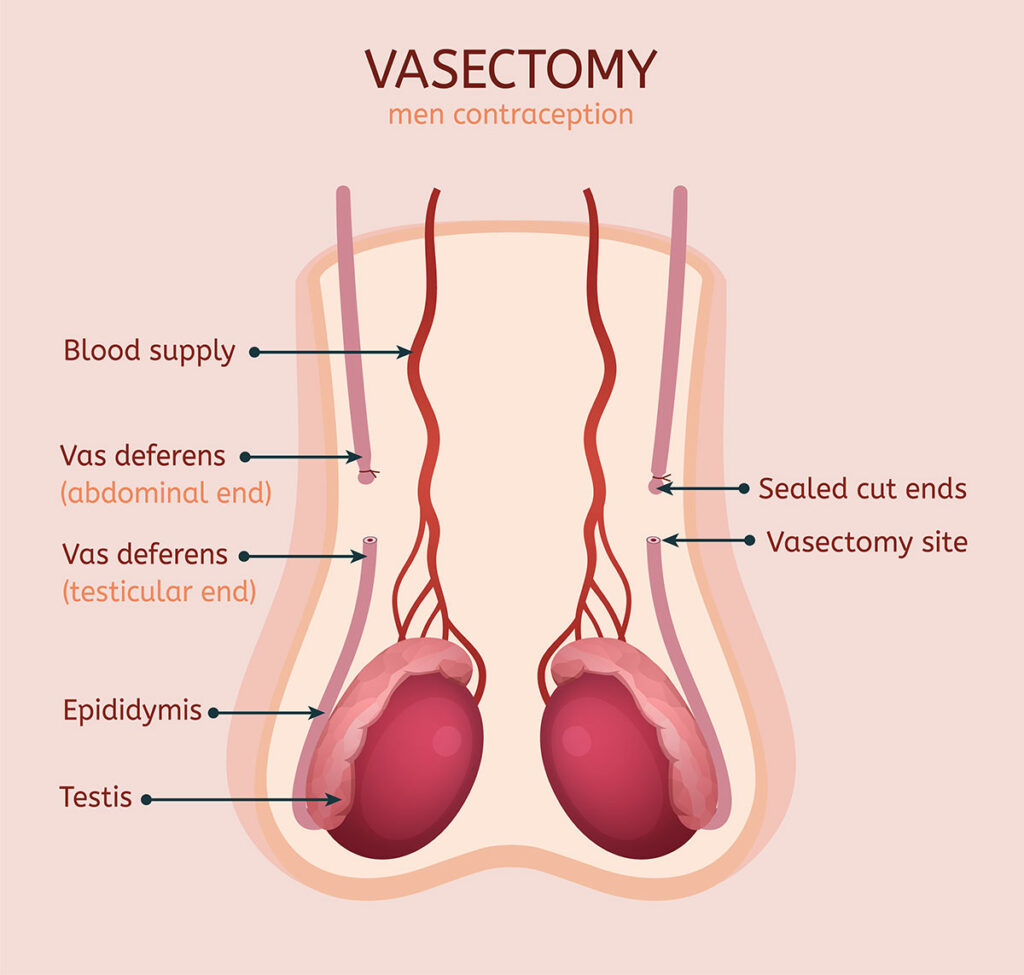 Is a vasectomy 100% effective at preventing pregnancies?
Obviously the only 100%  way to avoid pregnancies are not having sexual intercourse, but vasectomies are very effective.  The late failure rate of vasectomies is between 0.04% and 0.08%.  In comparison, condoms have a failure rate of 1%.
Is a vasectomy right for you?
You should consider a vasectomy if you are certain that you no longer want any children.  Vasectomy reversals are not always successful and can be expensive.  Talk to Dr. Subir Chhikara, M.D. about your concerns involving the vasectomy procedure.
Questions or more information
Ready to talk about getting a vasectomy?  Schedule an appointment online or send us an email below and we will contact you. 
"*" indicates required fields
 If this is an emergency, please do not use this form.  Call 911 in case of emergencies or contact us at (512) 476-6060 for urgent matters.